Battery Replacement
Parker Plaza West
---
Full Tech Support at One Location
iFixDallas works on battery replacement on any device. Most of the time battery replacement on the devices takes from 20 min to 2 hours depending upon the device you have.
Battery Replacement, Repair, Service, and Support with Experience Technicians
The battery is an essential component of any electronic device, including smartphones, laptops, and tablets. Over time, batteries can degrade and lose their ability to hold a charge efficiently. If you're experiencing battery-related issues with your device, it may be time for a battery replacement. In this article, we will explore the importance of battery replacement, signs that indicate a failing battery, tips for DIY battery replacement, the benefits of professional battery replacement services, finding reliable service providers in Plano, factors to consider, cost considerations, choosing the right service provider, warranty and customer support, extending battery life, and more.
Importance of Battery Replacement
A properly functioning battery is crucial for the optimal performance of your device. Over time, batteries can deteriorate, leading to decreased battery life and performance issues. Battery replacement ensures that your device remains functional and reliable, allowing you to use it without interruptions and inconvenience.
Certified Technicians, Computer Engineering Graduates, Same Day Service, 60 Days Warranty on all the parts
Signs of a Failing Battery
Decreased Battery Life

Rapid Battery Drain
Sudden Shutdowns

Overheating

Device Gets Unusually Hot

Swollen Battery

Bulging or Deformed Battery
DIY Battery Replacement Tips
For tech-savvy individuals who prefer a do-it-yourself approach, here are some tips for safely replacing your device's battery:
Research and Compatibility

Find the Correct Battery Model
Follow Manufacturer Guidelines

Tools and Precautions

Use Proper Tools and Equipment
Ensure Safety Measures
Professional Battery Replacement
While DIY replacement is an option, professional battery replacement services offer several advantages:
Expertise and Experience

Trained Technicians
Adherence to Manufacturer Standards

Warranty Parts

Reliable Batteries
Compatibility and Performance Assurance
iFixDallas repair and service all battery at competitive cost, quality parts, and provide fast service.
We do battery replacement on all the devices such as:
iPhone Battery Replacement
iPad Battery Replacement
MacBook Battery Replacement
MacBook Air Battery Replacement
MacBook Pro Battery Replacement
Android Phone Battery Replacement
Android Tablet Battery Replacement
PC Tablet Battery Replacement
Laptop Battery Replacement
Dell Laptop Battery Replacement
HP Laptop Battery Replacement
Lenovo Laptop Battery Replacement
Samsung Laptop Battery Replacement
Asus Laptop Battery Replacement
Acre Laptop Battery Replacement
Battery Replacement in iFixDallas
How would I know if it's time to replace the battery in my device?
You need to plug in your device on charge all the time
When your device is on charge battery is not charging
Battery is draining very quickly or unusually.
Battery percentages jumps randomly such as from 100% to 70% or sometime 60% to 80% 
Battery starts to swell and your device will look bulging and start messing up other parts in your phone and computer.
Extending Battery Life
To maximize the lifespan of your device's battery, consider implementing these;
Optimize Battery Usage

Adjust Display Brightness and Sleep Settings
Disable Unnecessary Background Processes

Avoid Extreme Temperatures

Prevent Exposure to Excessive Heat or Cold
Warranty and Customer Support
Reliable service providers offer warranty coverage and excellent customer support:
Warranty Duration and Coverage

Battery Warranty Details
Additional Service Coverage

Customer Support Channels

Phone and Email Support
In-Person Assistance
Cost of Battery Replacement
The cost of battery replacement varies depending on the device model and service provider. Factors that can influence the cost include:
Device Model

Different Models.
Different Types

Service Provider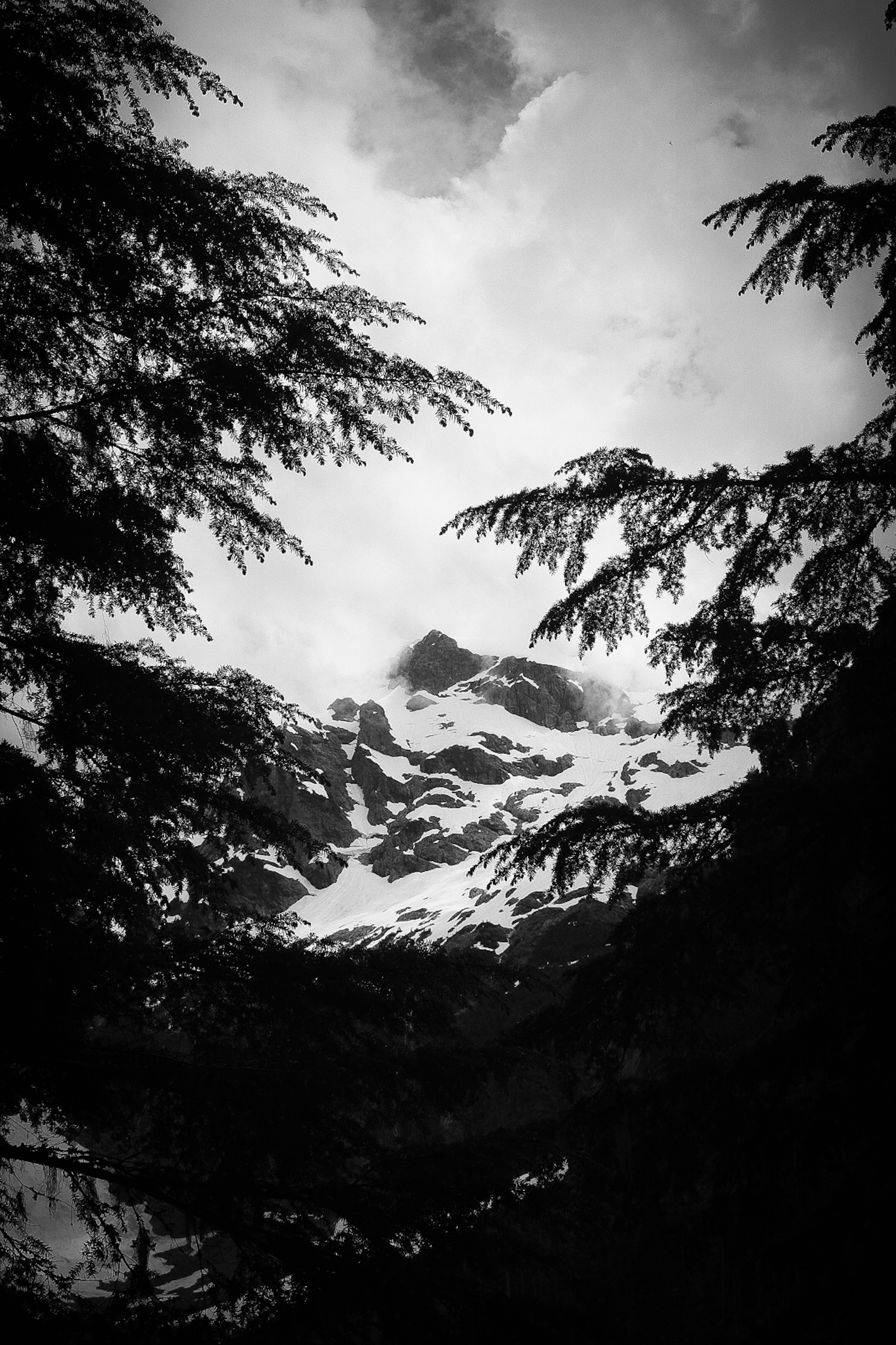 Service, Repair, and Support your Battery with Experience Technicians
Battery replacement is a crucial aspect of maintaining the functionality and longevity of your electronic device. Whether you choose a DIY approach or seek professional battery replacement services, ensuring a properly functioning battery is essential. Take the necessary steps to find reliable service providers, consider factors like cost and warranty, and implement practices to extend battery life for a seamless user experience.
WHY iFIXDALLAS?
iFixDallas has certified mac tech working on all Apple mac computers such as iMac, iMac Pro, Mac Pro, Mac Mini, MacBook Pro, MacBook Air, iPad Pro, iPad Air, iPad mini, iPod, and iPhones. Our experienced technicians work on Windows computer, Laptop, Custom built PC, Data Recovery, Virus Removal, Website Design, Technical support, IT Consultant, and many more in Dallas, Little Elm, McKinney, Frisco, The Colony, Prosper, Celina, Carrollton, Richardson and other cities within Fort Worth Dallas (DFW) area. Your device and you are in good hands because iFixDallas has certified technicians who are experienced with PC computers, Apple mac for many years. iFixDallas does all their repairs in-house meaning we are more concerned with your data privacy. Certified Technicians mean you are getting a quality of work, fast services, and an affordable price. We inspect and diagnose every device to make sure the problems are at the specific parts of the computer. iFixDallas also service and repair on Android smartphones, android tablets, pc tablets, surface pro, Ultrabook, gaming laptop, custom build computers, MSI, Alienware, pixel phones, Google phones, data recovery, data migration, data backup, consoles such as Xbox, Nintendo switch, ps3, ps4, ps5, Xbox 1, Xbox 360 and more.
We provide battery repair services on all these zip codes and cities in Dallas: 75201, 75202, 75203, 75204, 75205, 75206, 75207, 75208, 75209, 75210, 75211, 75212, 75214, 75215, 75216, 75217, 75218, 75219, 75220, 75221, 75222, 75223, 75224, 75225, 75226, 75227, 75228, 75229, 75230, 75231, 75232, 75233, 75234, 75235, 75236, 75237, 75238, 75240, 75241, 75242, 75243, 75244, 75246, 75247, 75248, 75249, 75250, 75251, 75252, 75253, 75254, 75260, 75261, 75262, 75263, 75264, 75265, 75266, 75267, 75270, 75275, 75277, 75283, 75284, 75285, 75287, 75301, 75303, 75312, 75313, 75315, 75320, 75326, 75336, 75339, 75342, 75354, 75355, 75356, 75357, 75358, 75359, 75360, 75367, 75368, 75370, 75371, 75372, 75373, 75374, 75376, 75378, 75379, 75380, 75381, 75382, 75389, 75390, 75391, 75392, 75393, 75394, 75395, 75397, 75398, Dallas county, Tarrant county, Denton County, Collin County, Kaufman County, Rockwall County, Addison, Balch Springs, Carrollton, Cedar Hill, Coppell, Dallas, Desoto, Duncanville, Garland, Grand Prairie, Hutchins, Irving, Lancaster, Mesquite, Richardson, Rowlett, Sachse, Seagoville, Sunnyvale, Wilmer, Arlington, Keller, Euless, Hurst, North Richland Hills, Colleyville, Bedford, Saginaw, Haltom City, Crowley, Lake Worth, Watauga, Benbrook, Richland Hills, White Settlement, Kennedale, Forest Hill, River Oaks, Everyman, Pantego, Kaufman, Forney, Terrell, Kemp, Crandall, Scurry, Talty, Post Oak Bend City, Oak Ridge, Oak Grove, Grays Prairie, Elmo, Rosser, Cottonwood, Denton, Lewisville, Flower Mound, Little Elm, Argyle, Aubrey, The Colony, Sanger, Corinth, Justin, Roanoke, Pilot Point, Highland Village, Krum, Lantana, Cross Roads, Ponder, Hickory Creek, Trophy Club, Lake Dallas, McKinney, Frisco, Plano, Farmersville, Nevada, Parker, Weston, Allen, Melissa, Lucas, Saint Paul, Westminster, Princeton, Murphy, Lavon, Lowry Crossing, Anna, Fairview, Blue Ridge, New Hope, Las Colinas, Hebron 
FAQs
Can I replace the battery of my device myself?

It depends on the device and your technical skills. Some devices have user-replaceable batteries such as Some Laptops and Some Phones, while others require professional assistance: such as iPhone, Most Laptops, almost all MacBook. Follow manufacturer guidelines and exercise caution when attempting DIY battery replacement.

How long does a battery replacement usually take?

The duration varies depending on the device and service provider. In many cases, battery replacement can be completed within a few hours, but it may take longer for certain devices or complex repairs.

What should I do if my device's battery is swollen?

A swollen battery poses a safety risk and should be addressed immediately. It's recommended to stop using the device, disconnect it from power sources, and seek professional assistance for battery replacement.

Is it necessary to replace the battery if it's not holding a charge well?

If your device's battery is significantly degraded and no longer holds a charge as it used to, replacing the battery can restore its performance and usability. Consider battery replacement if the issue persists despite other troubleshooting attempts.

How often should I replace my device's battery?

The battery lifespan varies depending on usage and device type. In general, batteries may last for 2 to 3 years before significant degradation occurs. However, this can vary, and it's recommended to monitor battery health and consider replacement if necessary.

Can I use a third-party battery for replacement?

If you are able to find the original or genuine battery, We do recommend it. However, It is very hard to find the original battery. In addition, non of the brands sell original batteries to individuals or businesses.

Can battery replacement improve the overall performance of my device?

If your device's performance issues are primarily caused by a failing battery, replacing it can significantly improve performance. However, if other factors contribute to the device's performance, additional troubleshooting or repairs may be necessary.

Are battery replacements covered under warranty?

Warranty coverage for battery replacements varies depending on the device and warranty terms. It's important to check the warranty conditions or consult with the service provider to determine if battery replacement is covered. At iFixDallas in Plano, We provide 60 days warranty on the battery we provides.

Can I still use my device while the battery is being replaced?

In most cases, it's not recommended to use the device during the battery replacement process. It's best to follow the instructions provided by the service provider to ensure a safe and successful replacement.

Where can I find reliable battery replacement services in Plano?

If you're in Plano, Dallas, Richardson, Carrollton, McKinney, Allen, Parker or some where close, consider reputable service providers such as iFixDallas Mac and PC Service, known for our expertise in battery replacements and quality service. Read reviews, check our certifications, and contact us for more information and quote.
Our prices
Pricing details for our services
| # | Service | Price | Features |
| --- | --- | --- | --- |
| 1. | Dust cleaning and paste replacement | $49+ | |
| 2. | Standard computer diagnostics | $49+ | |
| 3. | Virus scan and antivirus installation | $99+ | |
| 4. | Data recovery | $99+ | |
Unable to work? Your computer freezes?
We'll help you get back to work. Fast and Qualitatively.